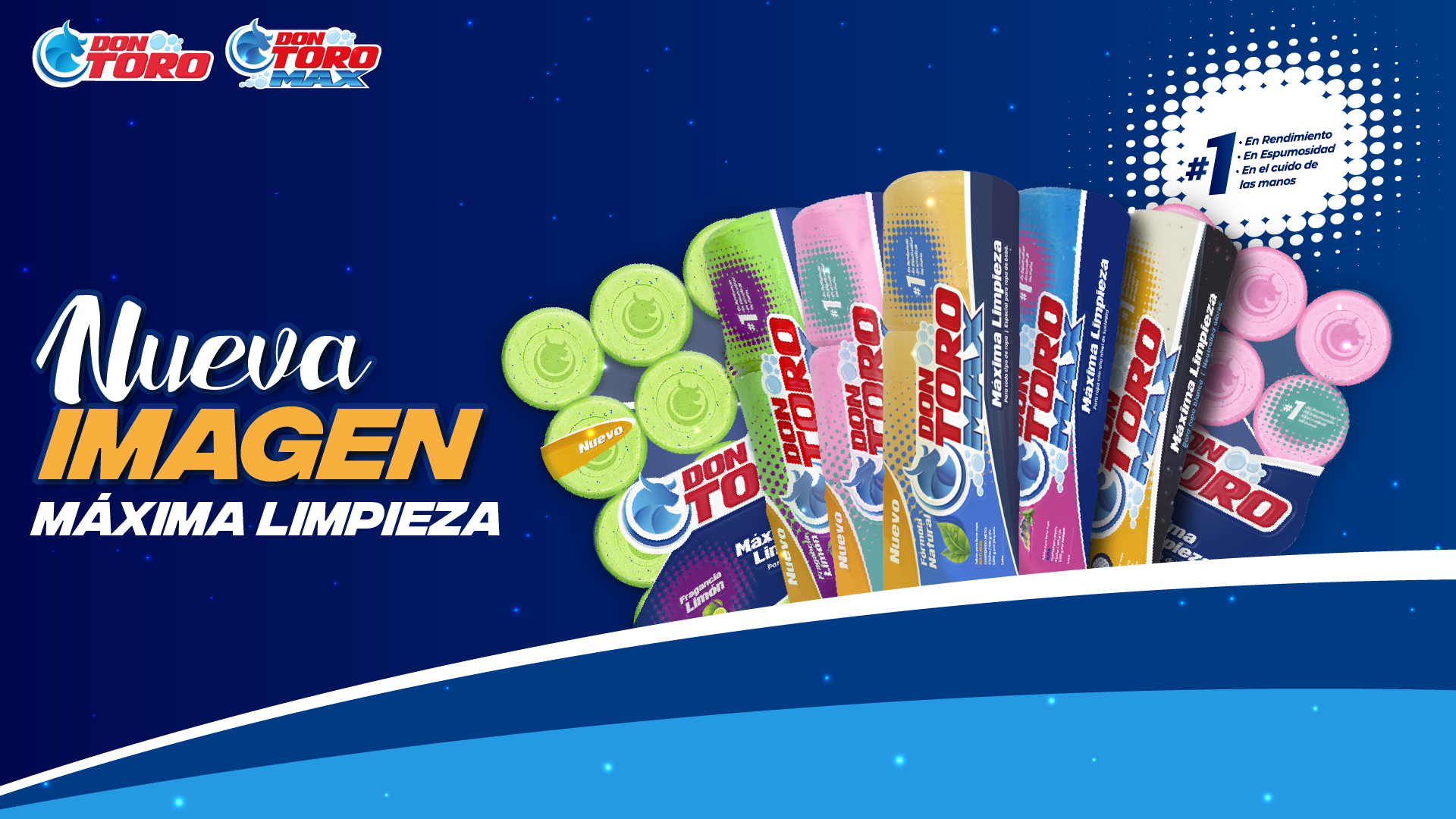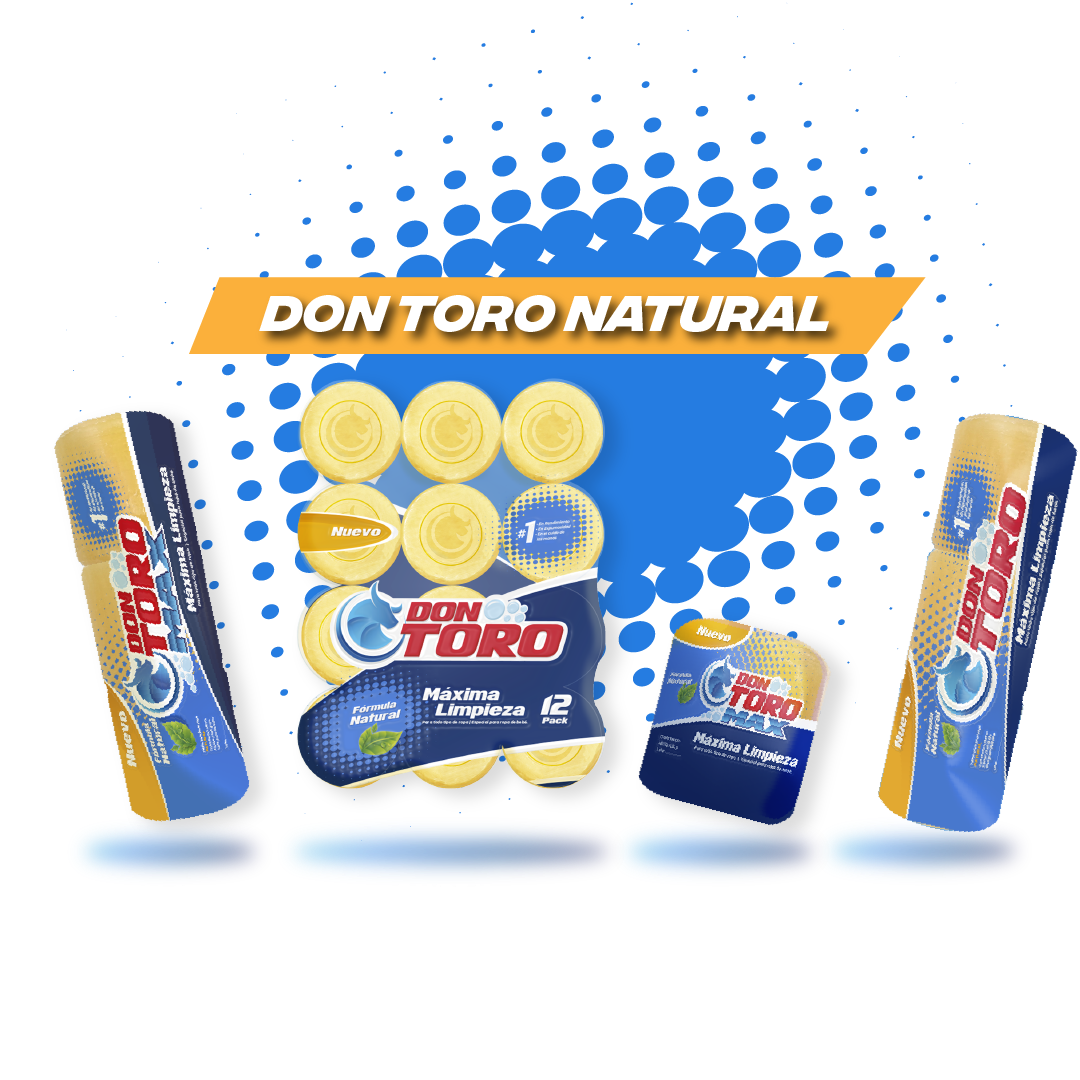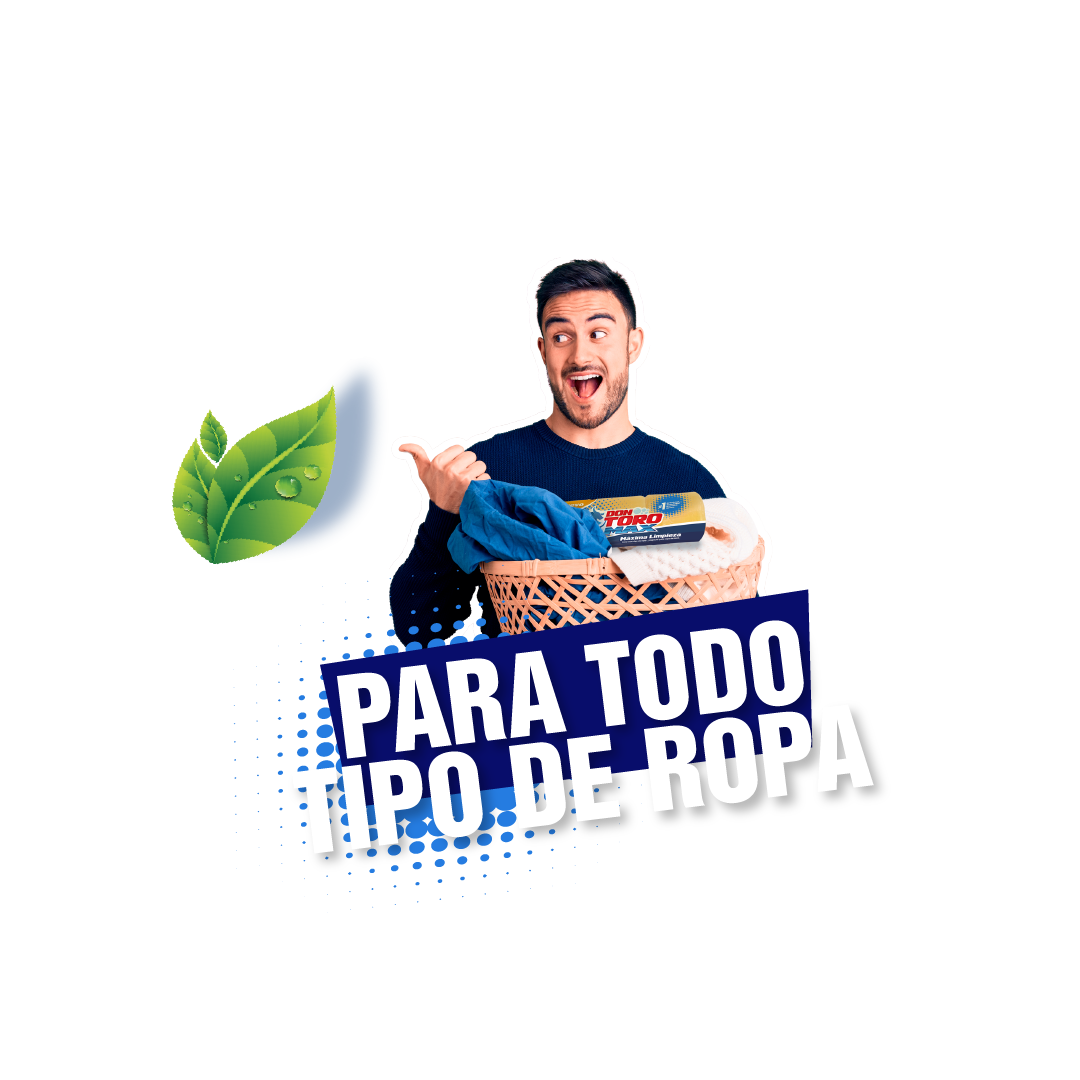 Don Toro with its Natural formula was created with technology that allows washing all types of clothes, generating foaminess and maximum cleanliness in all your clothes, our formula allows you to wash baby clothes since it is anti-allergic.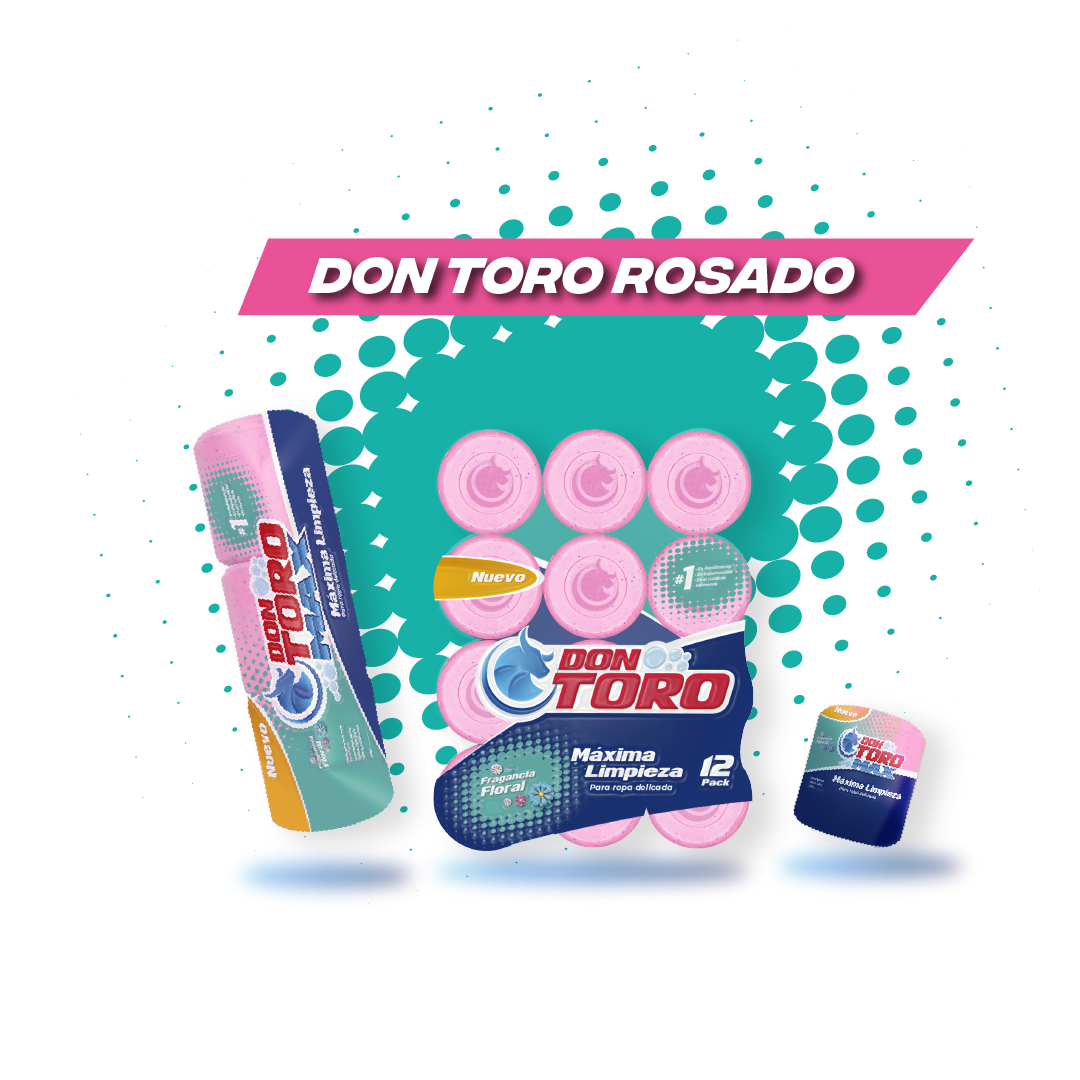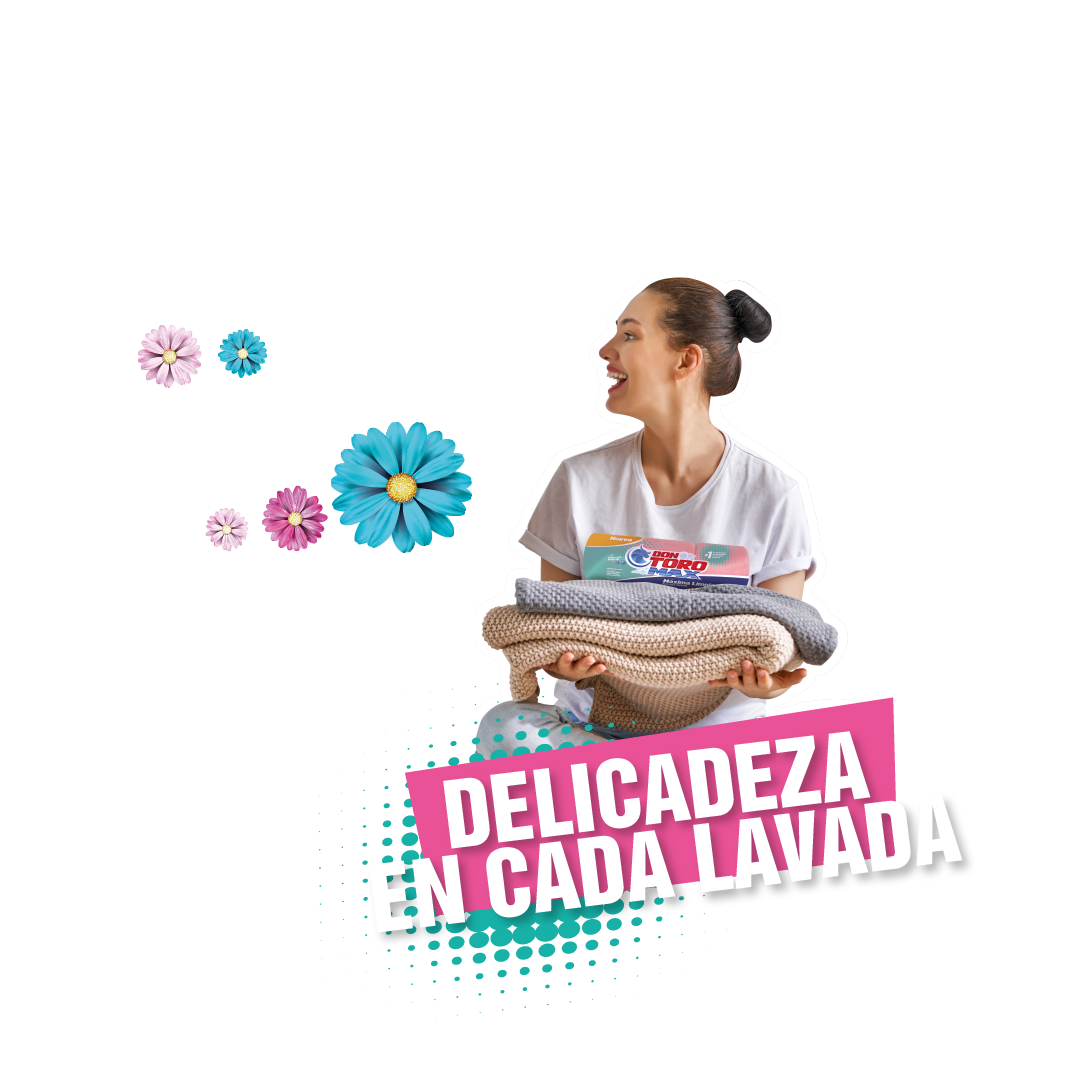 Don Toro was created to take care of your most delicate clothes, leaving a pleasant floral scent and guaranteed softness. Its maximum cleanliness and high performance, taking care of your clothes and your hands.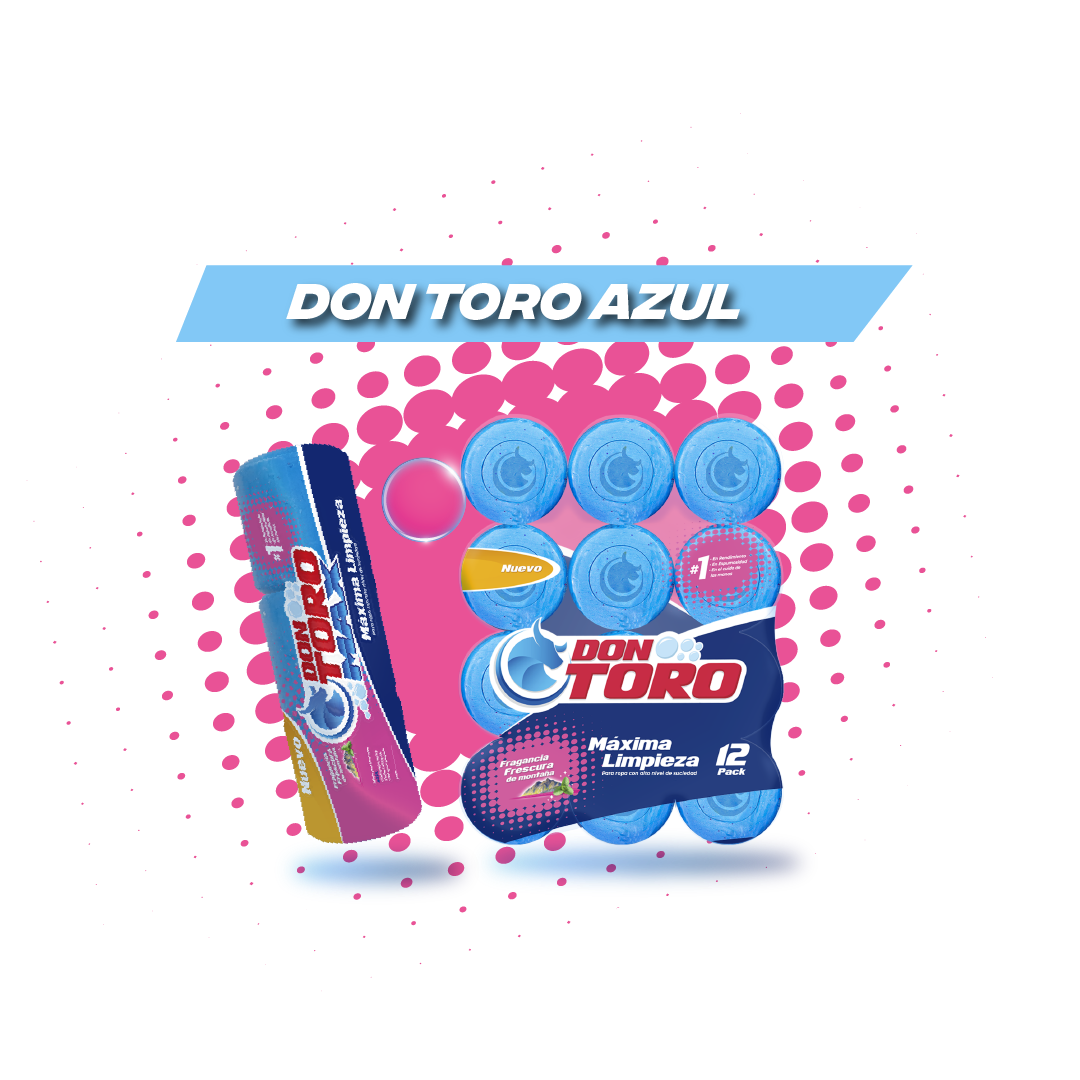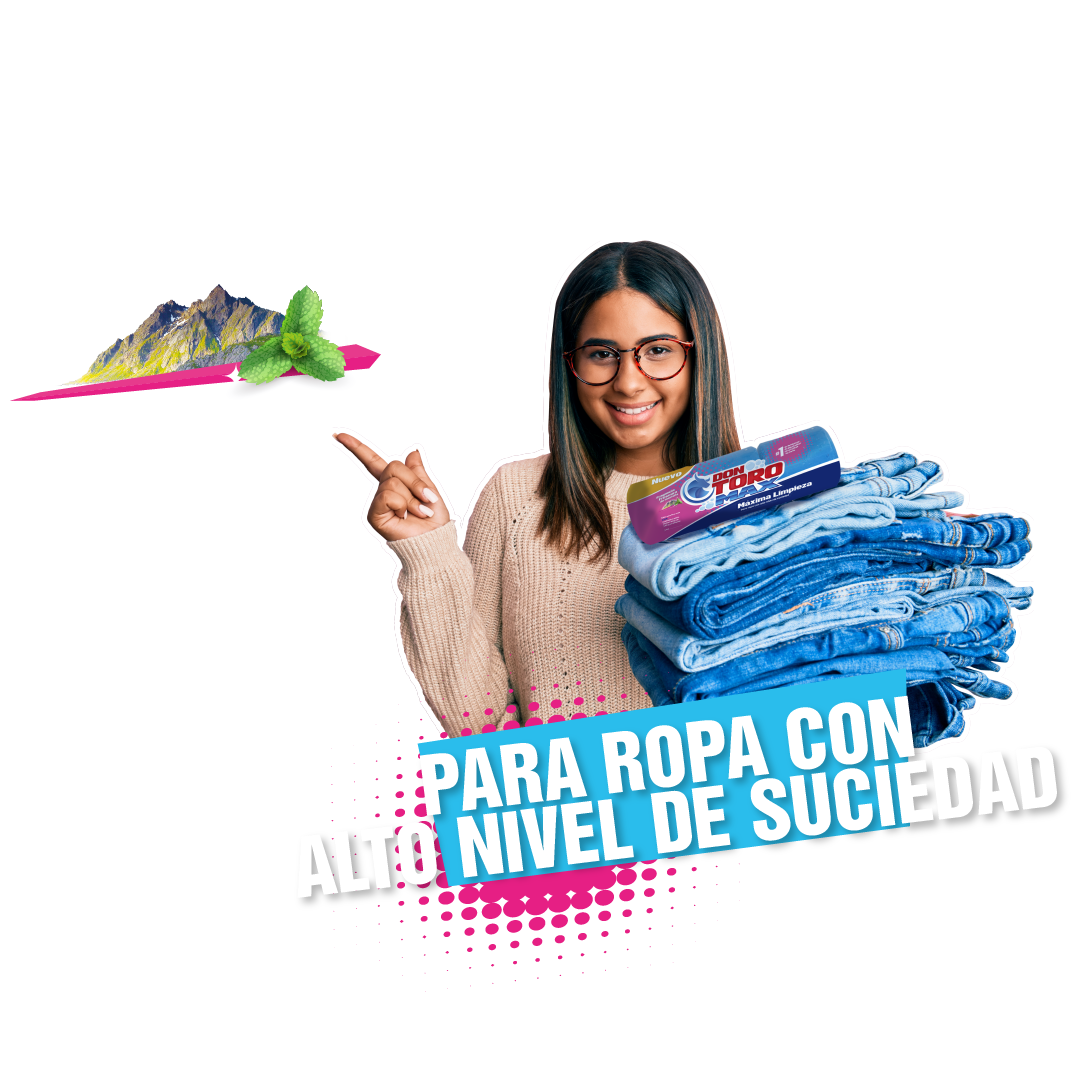 Don Toro Azul is excellent for the dirtiest clothes, its cleaning and foaming power makes the dirt come out easily, besides leaving the clothes with a fresh mountain fragrance.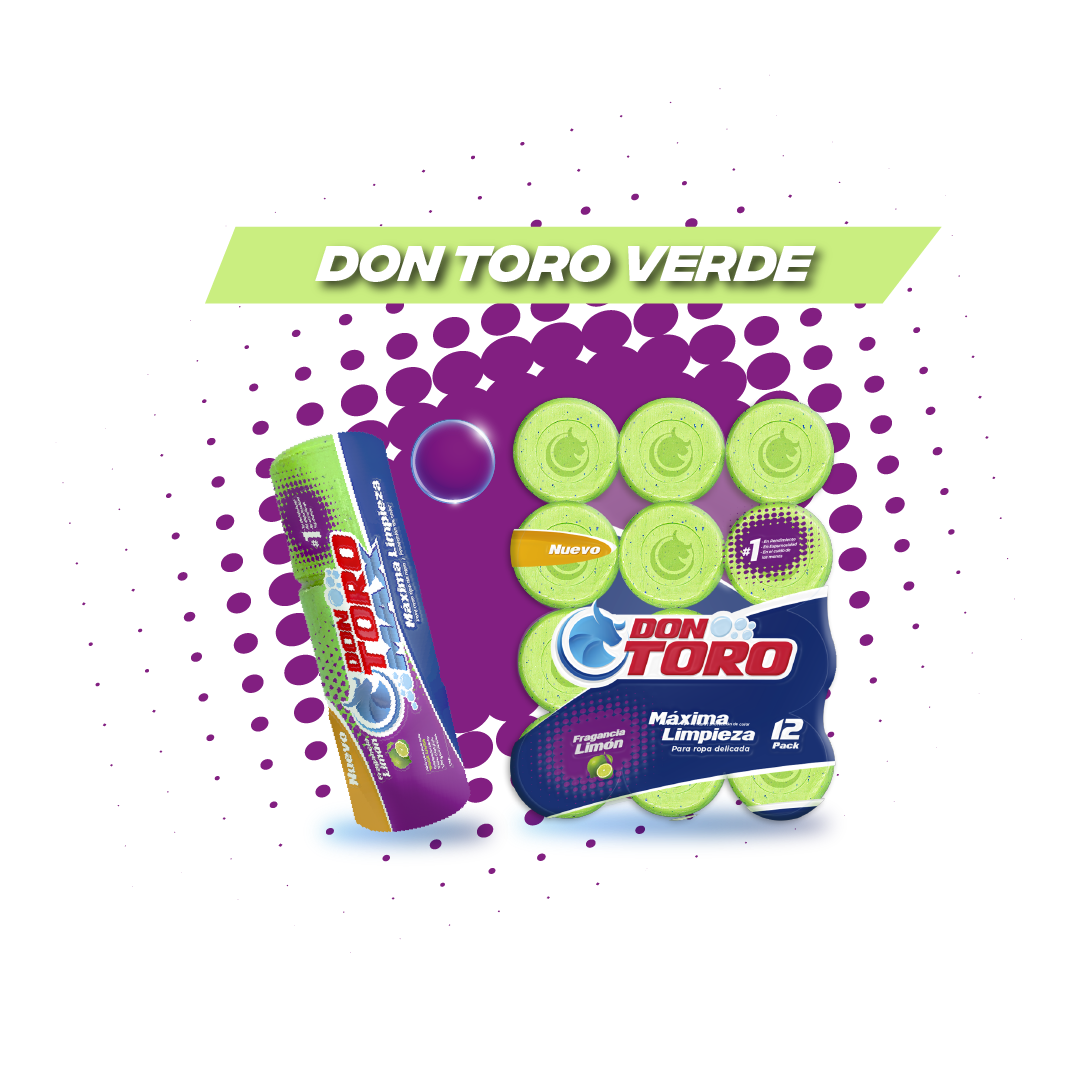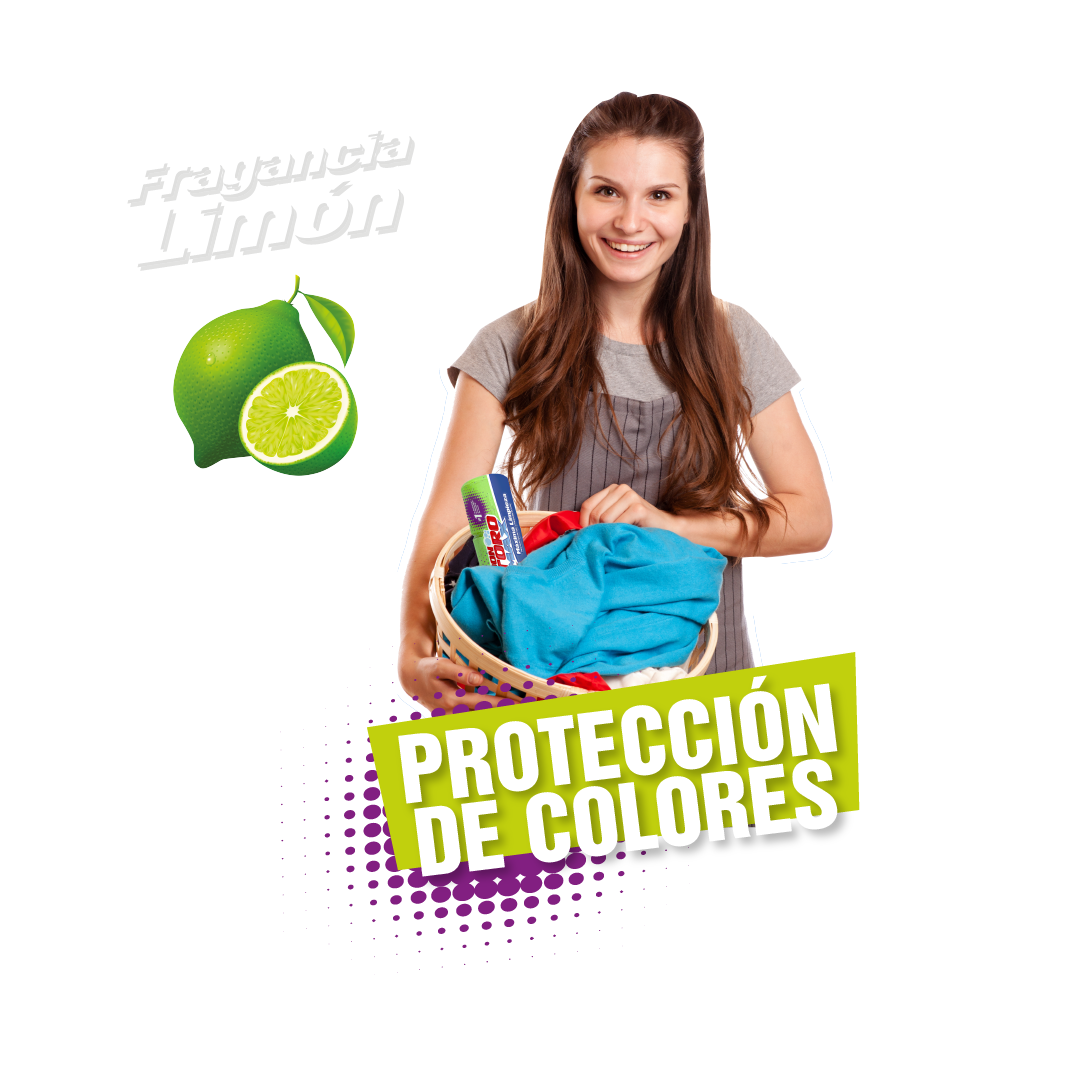 Don Toro Verde with its foaming action and technology protects your colored clothes, keeping the colors vivid and their tones as if they were new, its lemon fragrance remains in your clothes for much longer.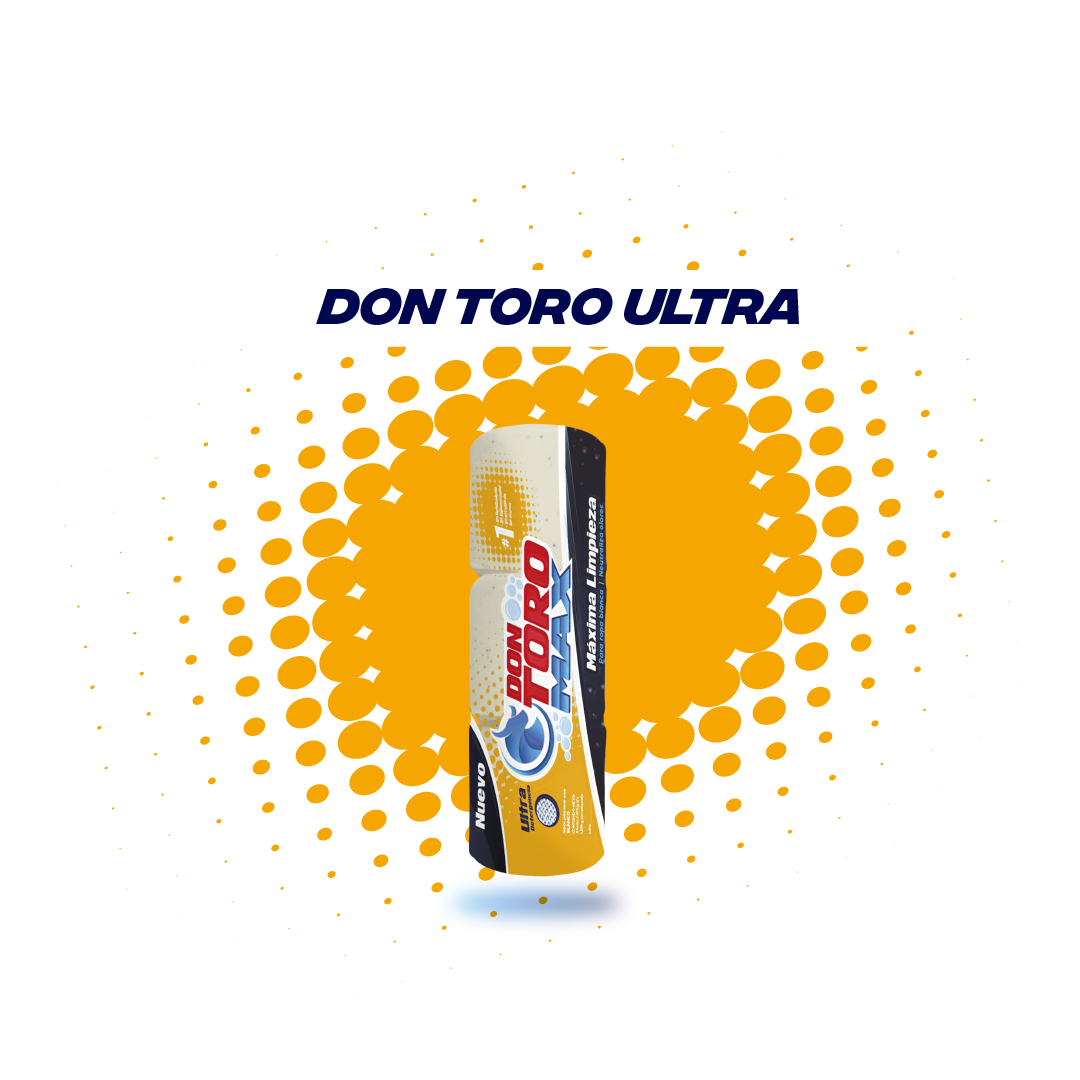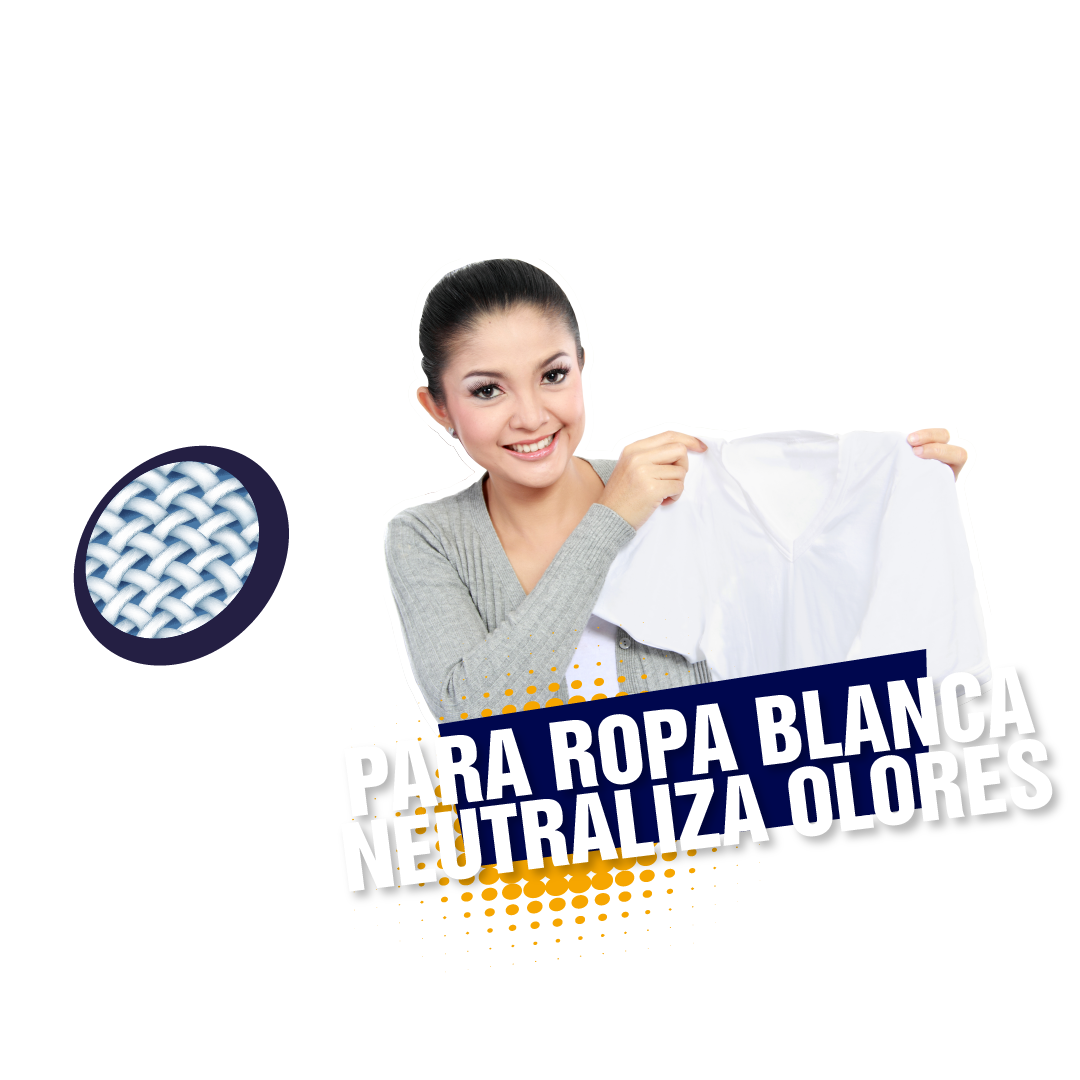 Don Toro Max Ultra, superior formula guarantees a maximum and deep cleaning to your white clothes, besides neutralizing all types of odors, its foaminess and high performance are your perfect allies for your clothes.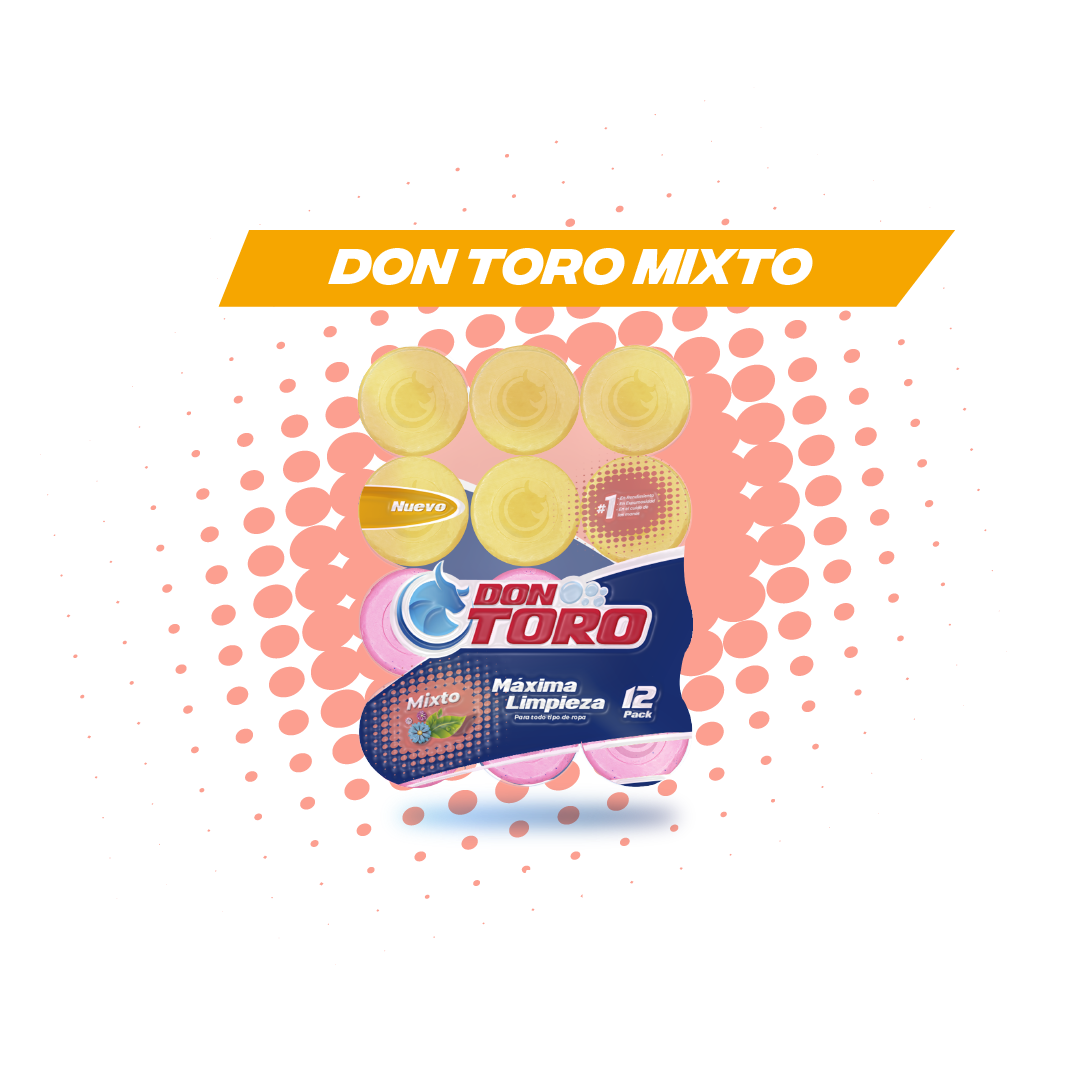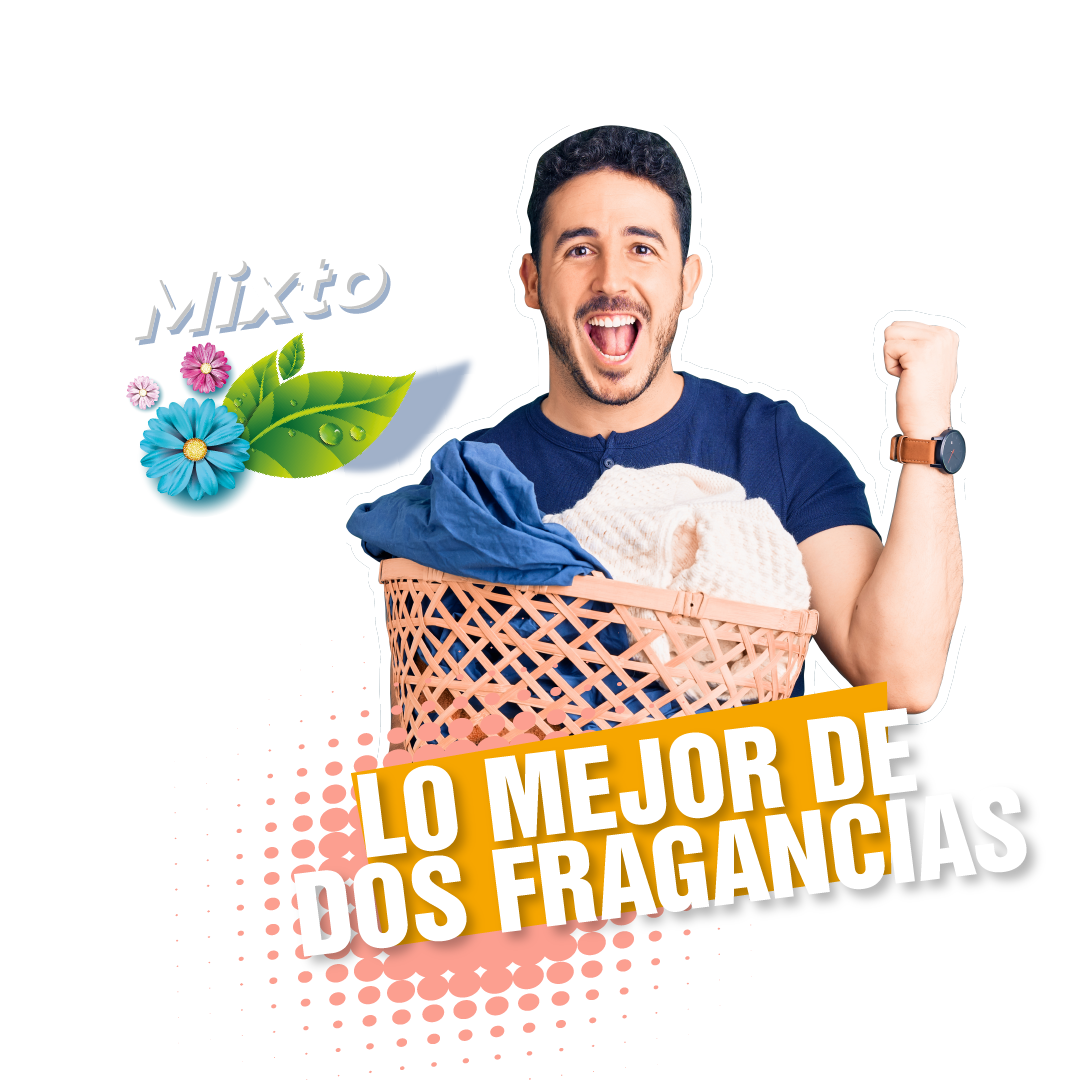 Don Toro Mixto is the best of two soaps, composed by the natural soap and the pink soap, both will make your washing moments the best.
Encuéntranos en tu supermercado, mercado o pulpería más cercana