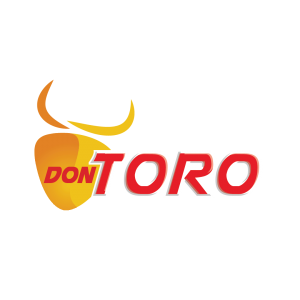 Don Toro and Don Toro Max are laundry soaps made with domestically-sourced, high-quality, natural raw materials. These raw materials combine to make a solid bar soap guaranteed to perform well on the toughest of jobs. Don Toro soap has excellent cleaning properties and combats all types of dirt and stains. Additionally, we use non-abrasive ingredients. This keeps garments in good condition, making it a perfect soap to use on all types of clothing, especially for people with sensitive skin. Its shape and size make it ideal for washing clothes by hand.
Production began operations in 2011, manufacturing soaps solely for company employees. In 2012 we started with a completely manual and traditional process; one batch took approximately 15 days. In 2013, a new soap production plant was built, and it started operations in June of the same year.
Today our production processes are modernized and eco-friendly, which makes it possible for us to reduce our waste and therefore our carbon footprint. In keeping with our traditions of environmentally conscious innovation, we have become the first laundry soap company in the region to pack its products in biodegradable plastic.


The Natural variant is ideal for washing all types of clothes, especially the smallest of the home, this soap guarantees the elimination of bacteria and with the perfect combination of floral and citrus aromas, gives us a feeling of cleanliness and freshness, both when washing and in the dry.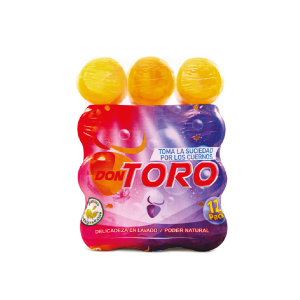 Don Toro Natural Soap - Tray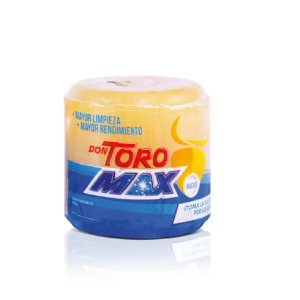 Don Toro Natural Max Soap - Single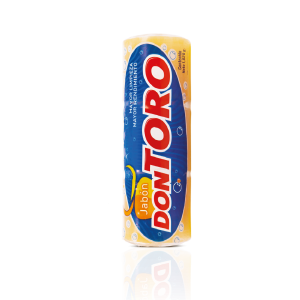 Don Toro Natural Soap - Ristra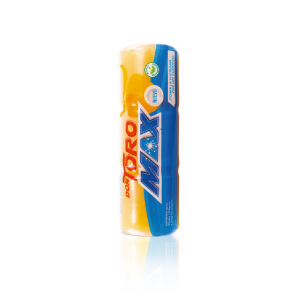 Don Toro Natural Soap - Ristra

The pink variant is perfect for washing delicate clothes, the combination of its floral aromas transmits the sensation of delicacy and softness in the clothes, it is also an excellent ally at the time of ironing.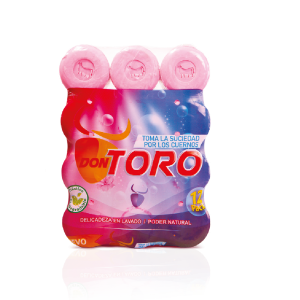 Don Toro Rosado Soap - Tray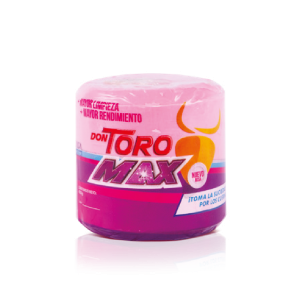 Don Toro Rosado Max Soap - Single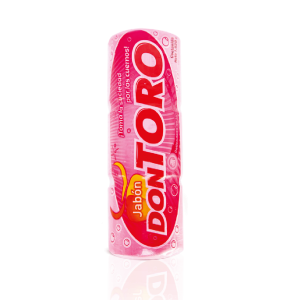 Don Toro Pink Soap - Ristra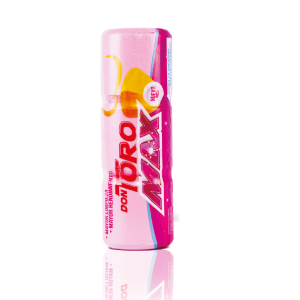 Don Toro Max pink Soap - Ristra

The lemon green variant is designed to combat dirt on clothes, maintaining an active cleaning in each of the washes, is recommended for washing colored clothes and its natural citrus fragrance provides a total freshness in the wash.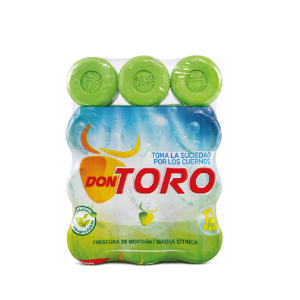 Don Toro Green Lemon Soap - Tray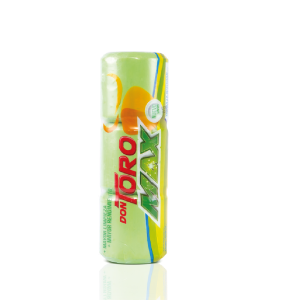 Don Toro Max Green Lemon Soap - Ristra

The blue variant was designed to guarantee a maximum and deep cleaning in each one of the washes, it is ideal for the washing of clothes and clothes with high snowfall of dirt, its fragrance transports us to a natural environment and surrounded by vegetation, each one of the clothes washed with this variant, will have as result smoothness and complete cleaning.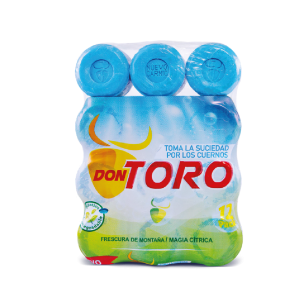 Don Toro Azul Soap - Tray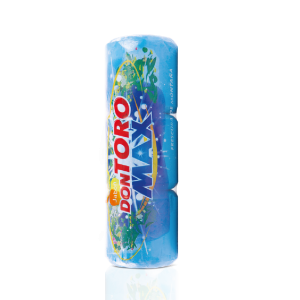 Don Toro Max Green Lemon Soap - Ristra

Don Toro Max, our most recent innovation in laundry soaps, is a soap designed and manufactured with the perfect combination of our soaps and the power of ultra detergency, which provide a superior cleaning to your linens in each of your washes. Don Toro Max Ultra, for whiter whites! Superior formula.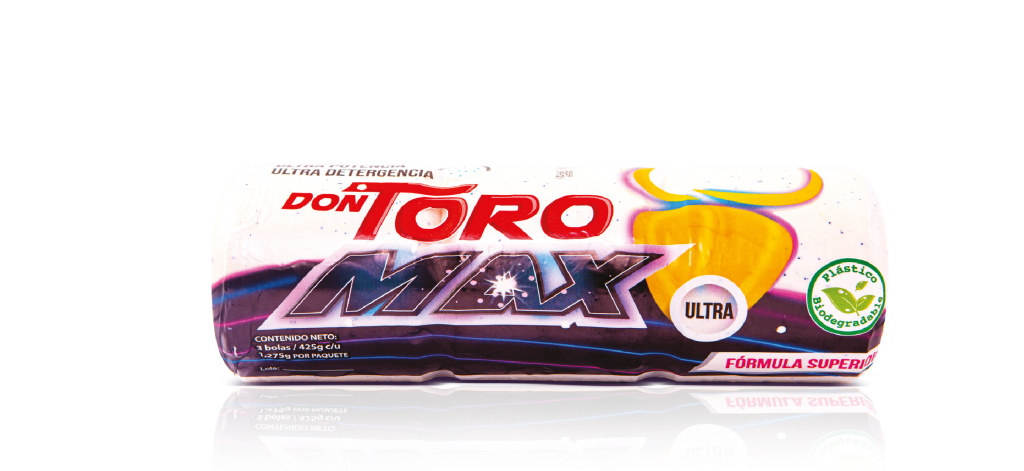 Don Toro Max Ultra - Ristra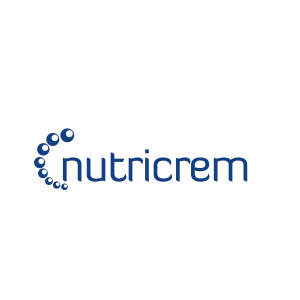 The hands are the part of the body that we cannot hide, which are in contact with various surfaces, where microorganisms are found that can cause us serious problems in our health, therefore, it is of vital importance to keep them clean and radiant with the help of quality products that guarantee the elimination of bacteria and viruses. That is why we present you our range of Nutricrem products, developed to protect your hands from viruses and bacteria. Nutricrem offers you liquid soap in different presentations and scents, as well as alcohol gel to keep your hands disinfected.
Liquid Soap - Nutricrem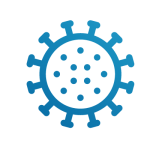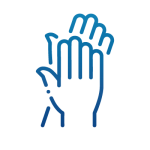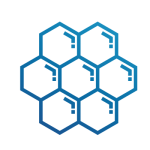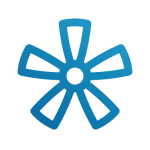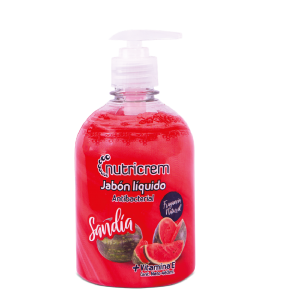 Liquid Soap Nutricrem Watermelon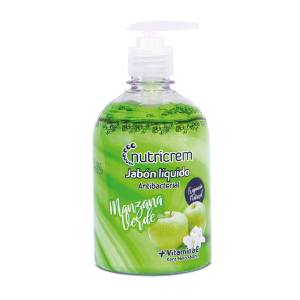 Liquid Soap Nutricrem Green Apple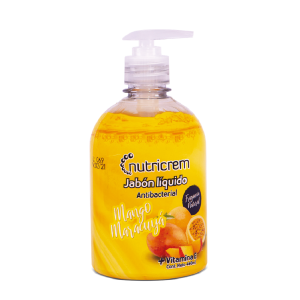 Liquid Soap Nutricrem Mango - Passion Fruit
Alcohol Gel Enhanced Formula - Nutricrem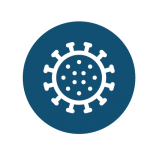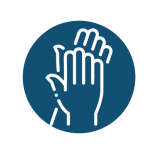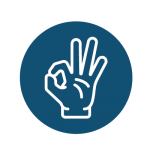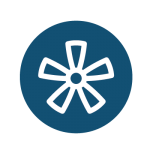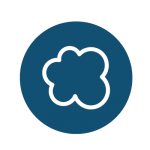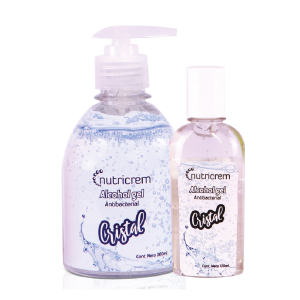 Alcohol gel Nutricrem Cristal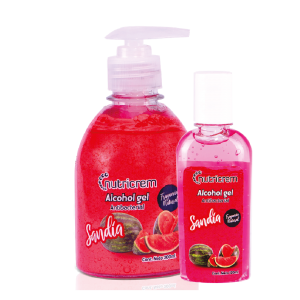 Alcohol gel Nutricrem Watermelon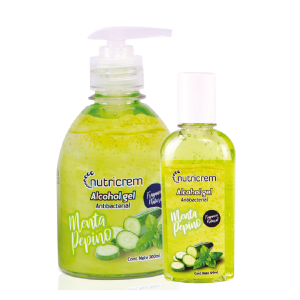 Alcohol gel Mint-Cucumber