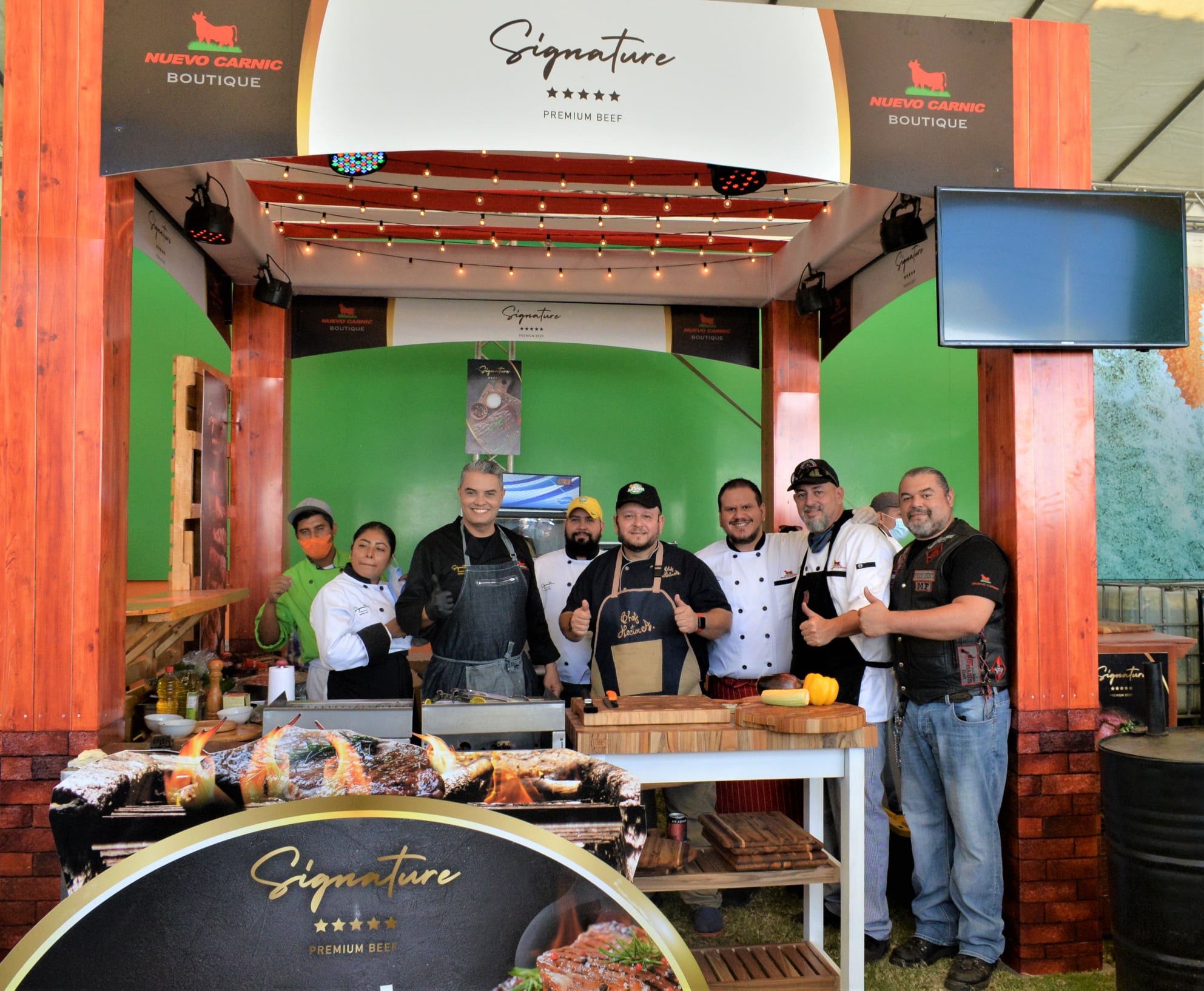 Nuevo Carnic was present at the 3rd edition of the Festival de Asados (BBQ event), organized by Sinsa, a leading company in the hardware sector in Nicaragua. Two days full of food tasting, contests, prizes, music and excellent master classes of renowned Nicaraguan chefs.
The Festival de Asados was held on March 13 and 14 in Managua, where more than 1,400 people visited the event. Nuevo Carnic had 4 barbecue experts at its stand, who cooked traditional recipes from Mexico, Argentina, Brazil, the United States and Nicaragua, all these dishes made with the best quality of meat, Signature Premium Beef.
"For Nuevo Carnic it is important that our consumers enjoy our cuts, and the Festival de Asados is an ideal event for this, since it is a space made to share with family and friends. You can also learn techniques to make your barbecue meat in the best way, so we have brought 4 expert grillers that during the two days have given tips and recipes for you to enjoy grilling with the best cuts of beef," said Enrique Moncada, Commercial Director of Nuevo Carnic.
In Nuevo Carnic Boutique you can find all the products you need to make your barbecues.